UNEP- World Conservation Monitoring Centre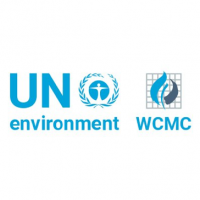 Member Type:
Non Governmental Organization
The UN Environment World Conservation Monitoring Centre (UNEP-WCMC) is a world leader in biodiversity knowledge. We work with a global network of scientists and policymakers to place biodiversity and natural capital at the heart of environment and development decision-making. By improving access to high-quality information and analyses, we empower global leaders to make enlightened choices for people and the planet.
As part of our Healthy Ocean Strategy, UNEP-WCMC supports the delivery of ocean-related Sustainable Development Goals (SDGs) by improving the accessibility and usability of biodiversity and ecosystems data, developing decision support tools and providing evidence-based advice. We also develop workable approaches to integrate social and economic considerations to deliver a healthy ocean for healthy people.
Our Healthy Ocean Strategy comprises of three key priority activities:
I. Playing an influential role in the application of effective ecosystem-based management tools to support the delivery of global ocean goals and targets.

We provide the world's most authoritative platform on marine protected areas (wcmc.io/mpas). Our dedicated team of experts update this dynamic resource every month with the latest figures and trends to tell the story of marine protected areas globally.

We are at the forefront of identifying and sharing how multi-sector area-based approaches can achieve the conservation and sustainable use of the ocean. We provide evidence-based advice on effective marine spatial planning practices, and work globally to put in place impactful area-based planning solutions, both within and beyond areas of national jurisdiction.
II. Contribute to a step-change in global access to, and use of, ocean and coastal biodiversity information and spatial data to support the delivery of global ocean goals and targets.

Through our Ocean+ initiative, we catalyse partnerships to tell the evolving story of coral reefs and associated ecosystems around the world. We aim to strengthen our understanding of opportunities to further conserve and restore these unique and valuable habitats. We provide leading global, regional and national ocean biodiversity data, information and insights. We publish an online library of global marine and coastal data resources of biodiversity importance, as well as datasets of regional interest (wcmc.io/oceandata). We list more than 180 datasets, databases and data portals from a range of international scientific sources, including their metadata where available. We also collate spatial data enabling us to produce worldwide distribution layers of key marine and coastal habitats, including warm- and cold-water corals and associated ecosystems, such as seagrasses and mangroves (wcmc.io/ODV).
III. Influence the uptake of ocean literacy and citizen behaviour change strategies in the delivery of global ocean goals and targets.
We are convening and initiating research on the potential contribution of ocean literacy and citizen behaviour change to the conservation and sustainable use of the ocean. We will pioneer new approaches by drawing knowledge and understanding from different disciplines including environmental psychology, micro-economics and social marketing.
At the UN Ocean Conference in New York in 2017, UNEP-WCMC made three voluntary commitments in line with our Healthy Ocean Strategy:
To catalyse ocean literacy (OceanAction21016);
To support effective ocean governance (OceanAction21004) and;
To promote enhanced access and use of global marine biodiversity information (OceanAction20776).
Last Updated: 30 September 2018